Jurassic World: Dominion Dominates Fandom Wikis - The Loop
Play Sound
Welcome to My Talk Page
Welcome to my talk page, please use this page for non. - official messages. Any offical messages can be placed
Here
Please Enjoy youre youre visit and, as allways Happy Editing.
Kerry Stapleton
05:53, June 28, 2012 (UTC)
Welcome!
[
]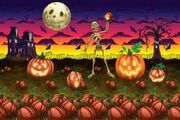 Hey there!
We're excited to have Bin Weevils Wiki as part of the Wikia community! There's still a lot to do, so here are some helpful tips and links to get your wiki going:
Not sure where to begin? Stop by Founder & Admin Central and check out the Blog for tips on how to jump start your wiki and make it grow!
Visit Community Central to make friends via chat, learn about new features and get updated on Wikia news and upcoming features on the Staff Blog.
Take a look at our webinar series -- where you can sign up to interact with Wikia staff, as well as watch past sessions
Be sure to check out

Wiki Features

to see what features you can enable on your wiki!
Explore our forums on Founder and Admin Central to see what other wiki admins are asking.
Lastly, visit our Help Pages to answer any specific question you may have.
All of the above links are a great place to start exploring Wikia. If you get stuck or have a question you can't find the answer to -- please contact us here. But most importantly, have fun! :)
Happy editing!
--
Dopp
Hello
[
]
Hey, can i ask what this wiki is all about so that I'll know what to edit thanks..iLikeTheColorGreen
Not Now
[
]
I want to be admin but not now, just like what you said, I need to prove something so Thanks.ILoveGreen 06:52, May 25, 2012 (UTC)
Thanks
[
]
thanks for making me an admin, appreciate it. ILoveGreen 06:25, May 26, 2012 (UTC)
hello, It's me Green
[
]
hello...ILoveGreen 06:48, May 26, 2012 (UTC)
Chat
[
]
hey, can you able Chat? pls. ILoveGreen 09:49, May 26, 2012 (UTC)
of, course
[
]
yes, you can be my friend why not.ILoveGreen 07:59, May 28, 2012 (UTC)
Hi
[
]
yes yes i am
Emilythebrawler 12:56, June 16, 2012 (UTC)
Hi
[
]
Im BinBugSP11 Wiki name -S34N- 19:43, July 4, 2012 (UTC)-S34N- and I am holding a party at my nest Sat 7 July 2pm GMT in Slime!
Just visit my new page BinBugSP11 User News
BYW the time of riot is too early 4 me so id be happy to join your next one!